Our Services

Our services are holistic. We provide clinical, therapeutic, and spiritual services. Under the direction of a physician, our team of clinicians provides the right kind of caring that embody the medical, emotional and spiritual aspects of treatment. Our programs include the following clinical services:

Physician
While the client retains their primary physician, our clinical team includes a physician who work with the patient's physician to provide the best care.
Nursing Care
Our nursing staff visits patients in their homes to assess current physical condition and provide appropriate treatments, care, and teaching, as directed in the physician's plan of care. There is 24/7 on-call nurse service.

Medical Social Work
Coordination of community services is provided to families and individuals to help them cope with problems associated with illness or the care of the patient.

Physical Therapy
Physical therapists help implement and monitor home exercise programs to promote rehabilitation following stroke, joint replacement surgery, injury or serious illness.

Occupational Therapy
Occupational therapists assess home safety and accessibility, recommending adaptive equipment, and home modifications to maximize independence.
Speech Therapy
Speech therapists assess and treat speech and communication problems as well as help patients with swallowing difficulties.

Personal Care

Home health aides provide a valuable service by assisting with personal care activities such as bathing and dressing.
Spiritual Care
Protem Protem Hospice clergy attend to the spiritual needs of patients and their families. The patient's clergy is encouraged to continue to serve the family. The Hospice clergy is also available during bereavement.

Medical equipment and Supplies
All medical equipment and supplies related to the hospice diagnosis are provided and delivered to the patient.
Prescriptions
Prescriptions related to hospice diagnosis that are prescribed by the physician are provided.
Hospice Volunteers
Hospice volunteers help to enrich a patient's life in different ways. Hospice Volunteers can provide relief for the caregiver, thereby giving them time to focus on other pressing issues, when necessary.

Emotional Support and Education
A major benefit of hospice care for the patient and the caregiver is the emotional support and education provided by our hospice team.
Bereavement Services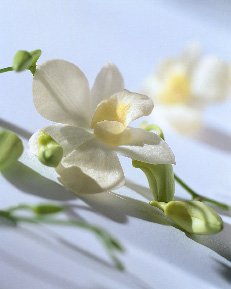 Bereavement service is a major part of our hospice services. Protem Hospice provides bereavement services for family members. Anxiety, fear, depression, sorrow, and anger are often present when a loved one dies and continues for many months afterwards. Our bereavement team offer services that provide succor at a time of grief and maintains regular contact with the family for at least one year.
When to Call Hospice
Protem Hospice could be contacted following a life-limiting diagnosis by the patient's physician. Patients and families consider Hospice care when a loved one's healthcare changes from curative treatment to comfort-oriented care to improve the quality of life; at which point life is determined to last for weeks or months instead of years. The earlier the contact is established with hospice care team the better for the patient. If the contact is initiated early, hospice care can provide quality of life, support to family members and caregivers to help bring about reasonable mental, emotional and physical comfort to the patient.

Engaging in end-of-life discussions and learning about hospice services in advance can minimize stress and anxiety and improve chances of making good decisions about the care and treatment of a loved one. Through compassionate planned care, the hospice services will aid in transforming this period into a memorable and meaningful phase of life.

Any individual can call to inquire about hospice services. Referrals to Protem Hospice can be made by patients, families and friends, physicians, clergy or other health professionals. When contacted, a Protem Hospice nurse and/or social worker will schedule an initial visit with the patient and family to discuss the hospice services and determine eligibility. If you or a loved one is facing a terminal illness with a limited life expectancy and the treatment changes from cure to comfort, it is time to call Protem Hospice for a free consultation.
Call a Protem Hospice nurse today at (216) 663-8188 for a free consultation.
Paying for Hospice

In most cases, all services required for Hospice care can be paid for completely if the services relate to managing the terminal illness, providing medication, acquiring durable medical equipment required for the comfort of the patient, controlling pain, and helping the patient keep up with daily routines and acquire functional skills.

Medicare
Medicare is the primary payer for about two-thirds of hospice patients. Depending on the needed services and supplies, all or part of hospice care may be covered by Medicare Part A (Hospital Insurance), irrespective of the age of the patient; Medicaid, in some states; or private insurance/HMO, commonly referred to as "managed care". Medicare and Medicaid may cover the entire costs related to terminal illness when the Medicare-eligible patient's services are provided by a Medicare-approved hospice agency. Protem Hospice staff can explain issues of costs and coverage for hospice care with patients, family members, or caregivers and assist them to determine eligibility. According to the Medicare law, no patient may be refused hospice care based on inability to pay.
Private Insurance
Most health insurance plans or managed healthcare plans offer a hospice benefit. Protem Hospice staff can assist patients, families and physicians in determining eligibility.
Private Pay
The patient or family can also opt to pay privately.
Contact us at:
3530 Warrensville Center Road
Suite 200
Shaker Heights, OH 44122

Phone: (216) 663-8188
Fax: (216) 938-8056
---
Protem Hospice provides service to all patients without regard to race, color, creed, national origin, disability, age, or ability to pay.